Here is a list of our Current Comparisons of the Basic Income Rates in the PBO Report released last week, and the current programs across the Country.
Why is there 3 Scenarios?
Scenario 1 – Cheapest Version – Only up to $35k Income – 50% Claw Back
Scenario 2 – Middle Version – Only up to $70k Income – 25% Claw Back
Scenario 3 – Expensive Version – Up to $120k Income – 15% Claw Back
Note: These charts are Not Peer Reviewed and should be considered "Opinion" until verified. If you can verify these documents numbers please contact us to confirm.
Please note this is still a work in progress…
#BasicIncome is needed in #Canada
Here are some of the reasons why.
#onpoli #cdnpoli #CERB #GBI #PWD
@fordnation @AndreaHorwath @JustinTrudeau @theJagmeetSingh
The charts used in the video…
Please note folks, I am not perfect nor are these 100% accurate. These charts do NOT take into couples, account for repercussions such as losing the GST credit & Personal Income Tax exemptions, the list of tax credits that the PBO suggested is ⬇️
Tax Credits suggested by PBO in their report.
Full report is here…
https://www.pbo-dpb.gc.ca/en/blog/news/RP-2021-014-M–costing-guaranteed-basic-income-during-covid-pandemic–estimation-couts-lies-un-revenu-base-garanti-pendant-pandemie-covid-19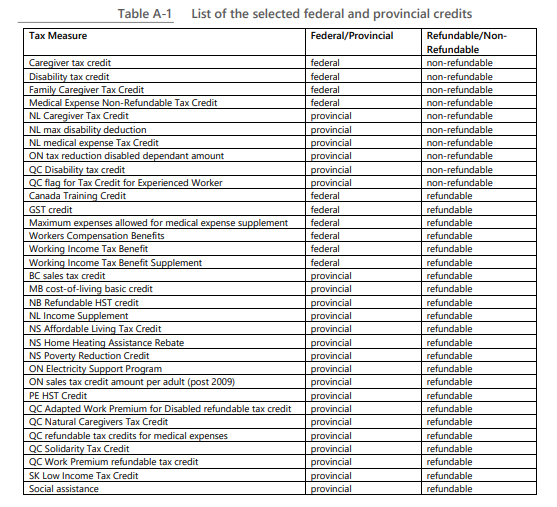 Originally tweeted by Canada Basic Income (@CanadaBasic) on July 25, 2020.
Please rate our page so we know how good our content is. Thank you.
If you like our list of charts here, can you please give a second to like our Tweet about it? It would help us greatly to share this information with the rest of the Country. Thank you for your interest.
Please follow and like us: